Caring for You and Your Smile

Your Dentist in Columbus, NE

Your Future is Bright!

Check out our teeth whitening info!

More Info
Our goal is to provide the highest quality of dentistry using modern, evidence-based techniques in a friendly environment.
We will operate with the viewpoint that our patients are more than their smile, and their overall well-being will be a valued factor in the delivery of care. We will provide our patients with exceptional service before, during and after treatment. We intend to build lifelong partnerships with our patients and their families and make our practice their dental home.
comfort
and personalized service
experienced
doctor and team
commitment
to the very best care
comprehensive
approach to dental care
Comprehensive Dental Services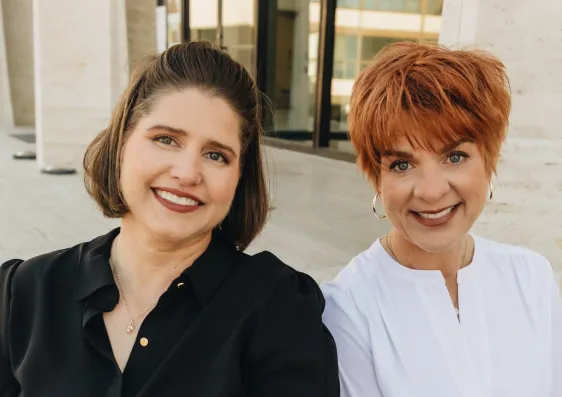 Dr. Alexander and Roxanne - Meet the Owners
Susan and Roxanne enjoy a great working relationship and friendship. Their personalities complement each other as they value an educated approach to health care delivery, honesty, hard-work and kindness. They look forward to opportunities to make a positive impact in the health and lives of their patients and community.
The future is bright! Encompass Dental Studios will have a new home in 2024!
We are building a new practice to be able to serve you better. We are outgrowing our leased space and the new building will allow room to provide enhanced technology, better accessibility for those with disabilities, and improved parking options.  We love our patients and are excited for what the future holds! The new address will be 4808 43rd Street, Columbus, NE 68601
We will be located west of the Columbus Community Hospital.  Stay tuned for updates!
We would love to hear from you
regarding any questions you may have.
Dr. Alexander and her team are always willing to help answer your questions regarding our comprehensive dental services in Columbus, Nebraska, at Encompass Dental Studios. If you would like to schedule your next appointment with us, feel free to give us a call.